Foil Laminated Shielding Tapes for Wire & Cable
Shielding tapes provide a mechanical means to protect cables from electromagnetic interference (EMI Shielding). The combination of film and foil provides the desired properties regarding shielding and flexibility. Shielding of cables is achieved through the selection of specific properties and thicknesses of the available foils + film laminates.
FOIL :
Copper foil provides the best EMI protection, while being a heavier and material
Aluminum foil provides a cost effective EMI shielding method, and is lighter than copper
FILM :
Polyester film yields a temperature resistant layer as well as strong mechanical strength
Polypropylene films provide a more flexible tape
Foil Laminated Shielding Tapes :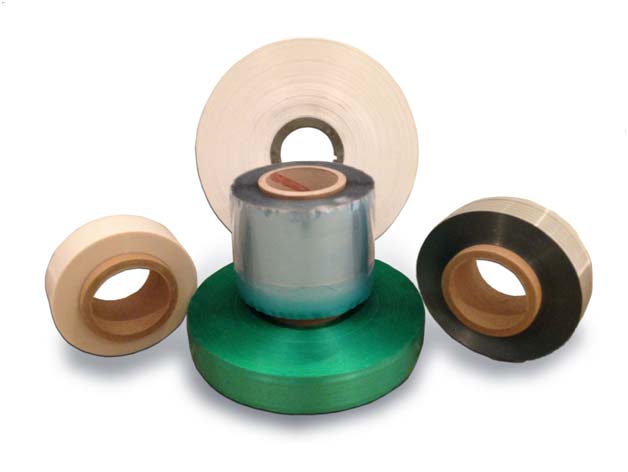 ALPOLY
Aluminum tape in various thickness laminated with polyester in double, triple or quadruple combination.
ALUPOLY-Lub
Lubricated aluminum foil laminated with polyester film available in variety of thicknesses and width.
POLY
Polyester tape in various sizes and thicknesses.
COPPOLY
Copper tape laminated with polyester film.